Why Choose Guardian Realty & Management?

If you're searching for a company to manage your Metro Phoenix investment property, choose a specialist. You wouldn't trust your retirement portfolio to just anyone, you'd want someone with experience and a proven track record of making smart decisions with other peoples' money. Why treat your investment property differently? Too many people hand over the management of their Phoenix investment property to amateurs with minimal experience.
Guardian Realty and Management, Inc. has provided residential property owners in the Metro Phoenix/Scottsdale area with investment peace of mind since 1981. Watch your investment thrive under our guardianship. Let our experience benefit your property portfolio - we offer a comprehensive range of leasing, property management, and residential sales services in Phoenix, Scottsdale, Glendale, Mesa and all surrounding cities.
Metro Phoenix Residential Market Specialists
Our specialties are leasing and management. We know our business. As the Metro Phoenix residential market becomes increasingly complex, the need for skilled support in the areas of leasing and property management becomes critical. And when our clients are ready to sell, unless they've been referred to us by another realtor, we can help them with reaping the reward of their investment.
Over the years Guardian Realty & Management has experienced steady growth; today our management portfolio includes over $30 million in property. We're proud to offer a demonstrable record of stable performance and solid reputation under the personal supervision of Designated Broker Michael Tiers.
Our Goal
At Guardian Realty and Management our goal remains intact 35+ years after opening our doors…
To help you protect and enhance the value of your property and its long term investment potential.
Meet Tracy Champion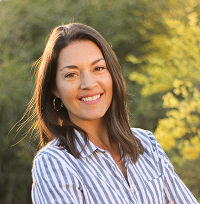 Tracy Champion, owner of Guardian Realty and Management, Inc., is the daughter of Guardian's founders, Michael and Marla Tiers. In 2019, Tracy took ownership of Guardian with the goal of keeping the brokerage in the family. Tracy is a native Phoenician, though she spent several years in San Francisco prior to moving back home in 2018. She is a graduate of Arizona State University and has held her real estate license since 2006. Tracy is excited to be the next generation of the Guardian team!
Meet Michael Tiers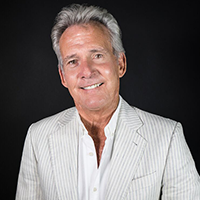 Michael Tiers, Broker of Guardian Realty and Management, Inc., is a Phoenix native. Mike is a graduate of Arizona State University, and has held an active Arizona real estate license since 1976. Prior to founding Guardian Realty and Management, Mike was the Property Management Division Manager for Merrill Lynch Realty. Mike left Merrill Lynch to found Guardian Realty and Management in 1981.
Mike's belief in the Real Estate profession has led him to a position on the board of directors of the Phoenix Association of Realtors and a seat on the Arizona Association of Realtors Professional Standards Committee. He is accredited by the Arizona Department of Real Estate to teach the National Association of Realtors Code of Ethics. Mike is committed to serving the residential market, and to helping property owners achieve their financial goals.
Meet Marla Tiers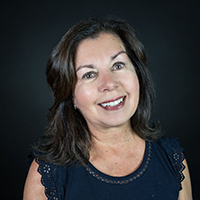 Marla Tiers is originally from New Mexico and is also a graduate of Arizona State University.
Marla has held her Arizona real estate license since 1978 and today serves as Chief Financial Officer and primary liaison between Guardian Realty, its clients and tenants.
---
Contact Guardian Realty & Management Today
To schedule a meeting with Tracy at Guardian Realty & Management to discuss the management of your Phoenix area investment property, call 602-861-2300 or use our contact form.